3rd Annual Vodka Tasting to Kick Off the 25th Annual Seattle Polish Film Festival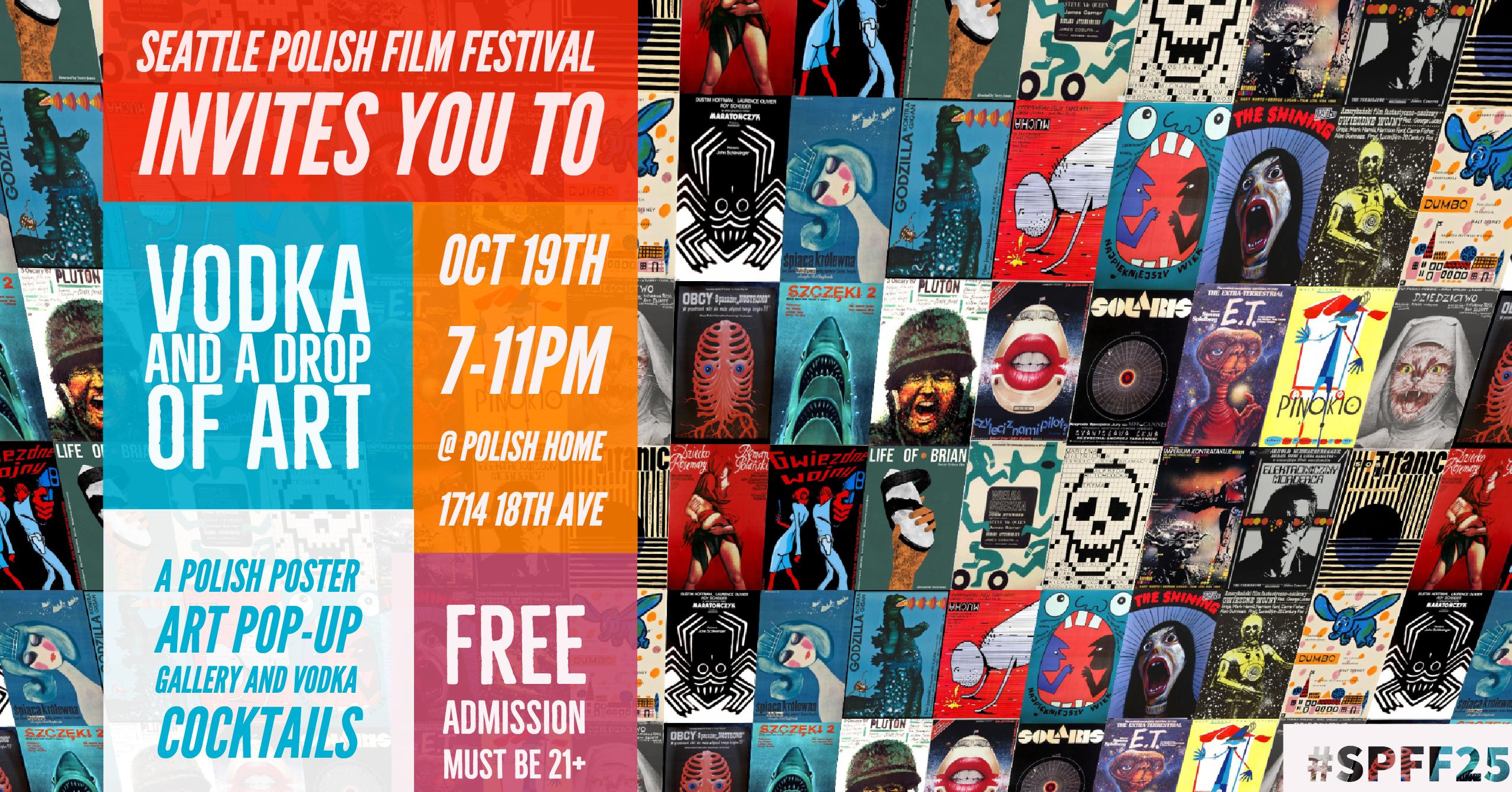 A Polish poster art 'pop-up' gallery and vodka cocktails!

Join us at the 3rd annual Vodka and a Drop of Art at the Polish Home on Capitol Hill — Thursday, October 19, 7-11pm — with a vodka tasting and special preview of this year's Polish film festival. Explore the world of vintage film posters gathered from local private collections.

You can purchase tickets and participate in vodka tasting locally-made Polandia Vodka. You'll want to try our signature festival cocktail, and win prizes.

There will be music, food, red carpet photos, vodka tasting, and your first chance to meet some of this year's filmmakers from Poland. You'll also be able to get a copy of this year's program, check out trailers to all the films, and buy your festival passes.

Party starts at 7PM so come out, enjoy the art, the spirits, and help us kick off this year's film festival in style! (Admission is FREE; must be 21+)

If you can't make it but still want to know what we've got in store for you this year, then please like our Page on Facebook or subscribe down below. Stay tuned!