A Celebration of Klezmer Music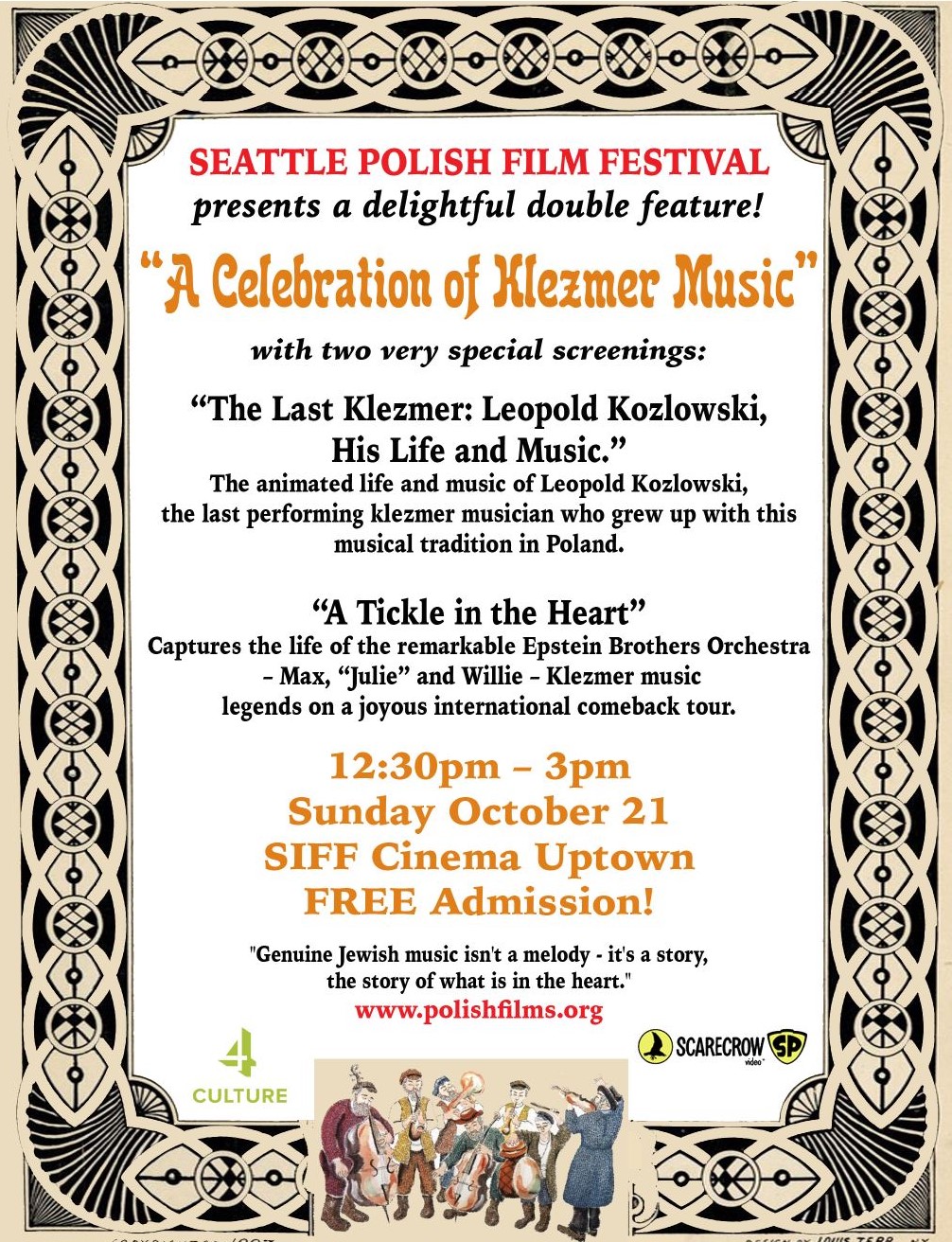 "The Last Klezmer, Leopold Kozlowski,
His Life and Music"
As seen through the eyes of klezmer musician, photographer and filmmaker Yale Strom, THE LAST KLEZMER portrays the animated life and music of Leopold Kozlowski, the last performing klezmer musician who grew up with this musical tradition in Poland. A generation ago, this region boasted thousands of "klezmorim" among its three-and-a-half million Jews. Leopold retraces his life through memory, music and a journey back to his hometown of Przemyslany (near Lvov, Ukraine). We see Leopold in
contemporary times as a conductor and music teacher passing his knowledge of Jewish music to a new generation.

"Tickle in the Heart"
An international smash hit and the world's most popular film about klezmer music, A TICKLE IN THE HEART captures the story of the Epstein Brothers (Max, Willie and Julius) klezmer legends on a joyous (and hilarious) international tour. The Epsteins are natural performers. This film portrays their sense of life, music and family as
they tour through places they love, from Poland to Brooklyn to Florida. This film is as life affirming and intoxicating as the music they play.