ADVENTURES OF A MATHEMATICIAN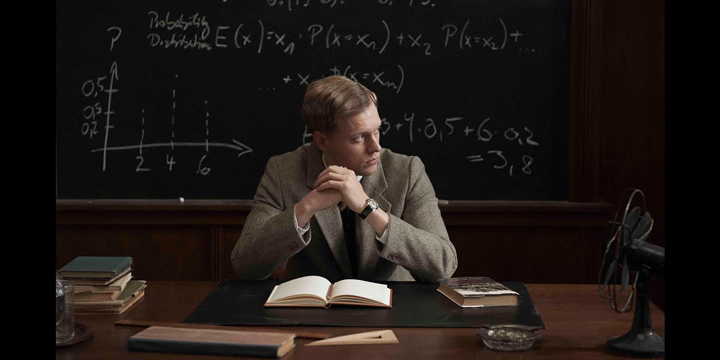 https://seattlejewishfilmfestival.org/festival/films/eventsbycategory/294

Virtual Screening Details:
Streaming Timeframe: Tues. March 9, 7pm - Fri. March 12, 7pm (sales end 2 hrs before; no grace period after 72-hour timeframe expires)
Film Accessible for Viewing: WA State only
How to Watch? Read our Streaming FAQ Page

About The Film
After a whirlwind romance, a Polish Jewish mathematician (Philippe Tlokinski) moves to Los Alamos, New Mexico, with his new French wife (Esther Garrel, CALL ME BY YOUR NAME) to work on a top-secret project with a team of other young, brilliant immigrant scientists whose work led to the creation of the hydrogen bomb. Based on Stanislaw Ulam's autobiography, ADVENTURES OF A MATHEMATICIAN is the fascinating story of one of the greatest scientific minds of the 20th century, who remained humbled and haunted by his most momentous achievement.

Director Bio
Thorsten (Thor) Klein is a writer/director from a working class background born in Kaiserslautern, Germany, now based in Berlin, Germany. He studied screenwriting at the prestigious German Film and Television Academy Berlin (dffb). His debut feature film as writer/director was LOST PLACE, the first German mystery- thriller shot in 3D and mixed in Dolby Atmos.